Crain's Cleveland Business 
November 1, 2021
FINANCE
Smaller regional and community banks are fighting to compete with the fintech capabilities of their larger counterparts and nonbank competitors, and Elizabeth Park Capital Management thinks it knows a way to help them level the playing field.
The Pepper Pike-based money manager — known for its bank-centered hedge fund that's doing very well in what's been a profitable year for the banking industry — is launching its first private investment vehicle in partnership with Strandview Capital, a California venture capital outfit focused on the fintech sector.
The vision for this new banktech strategy is to pool $100 million in capital from a consortium of community-oriented banks across America that will be invested in emerging fintech companies specializing in serving the community bank industry over the next few years.
The combination of Elizabeth Park's familiarity with the banking ecosystem and Strandview's expertise in the fintech space will power this effort and possibly help differentiate it from other banktech funds in the marketplace.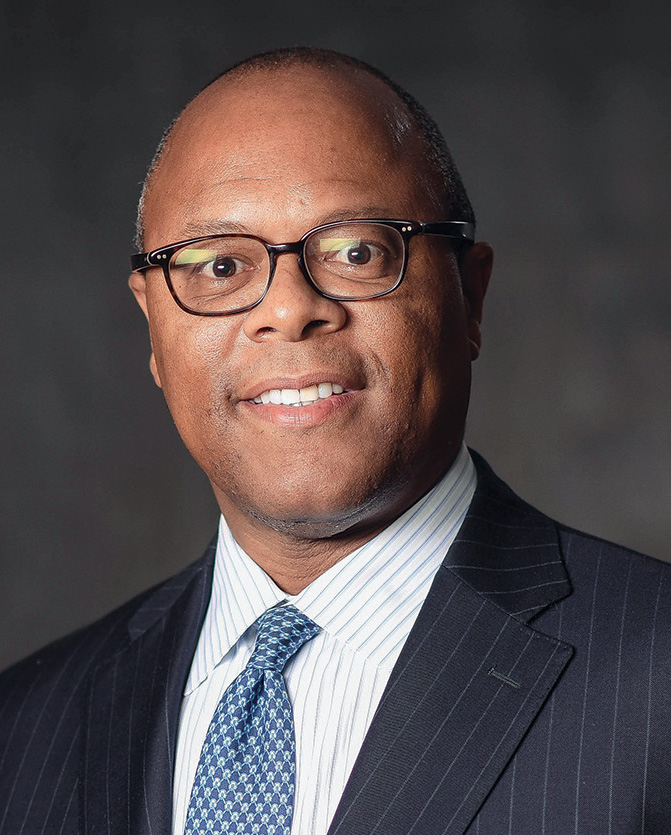 Fred Cummings, Elizabeth Park founder and president
"We are bank analysts," said Elizabeth Park founder and president Fred Cummings. "We knew that if we were going to do something like this that we need to talk with someone who knows these private fintech companies. And that is where Strandview is."
Elizabeth Park and Strandview will collect and split management fees for their work. But there's a greater purpose beyond that.
The strategy will give both firms greater insight into the wants and needs of banks on the technology front as well as overall trends in the banktech space. "That should make us even better analysts," Cummings said.
As for their commercial bank limited partners (LPs), they stand to gain access to new vendors supplying the fintech applications and solutions they desire. They'll also get exposed to opportunities for equity participation in those very same startups.
"This is much different from most traditional VC in that this will be highly strategic," said Mike Sekits, Strandview co-founder and managing director. "It's all about empowering the community banks. We think there will be excellent opportunity to leverage our bank partners and drive revenues at the portfolio companies. And we expect that many of our LPs will become customers in the companies we invest in."
The sort of companies Elizabeth Park and Strandview will target might include, for instance, a provider of a cloud-based loan origination software for commercial real estate lending that helps streamline what remains a rather cumbersome process for banks.
Any software that improves internal workflow processes or offers new tools for commercial and retail clients could be of potential interest, depending on the common themes of what bank investors are most captivated with.
Another example, said Kevin Covert, Sekits' fellow co-founder at Strandview, might be call-center software that helps intuitively guide customer service reps through client interactions with the help of machine learning and artificial intelligence.
"The world is going to digital and that trend has only accelerated with COVID," Covert said. "Now, all these traditional, local-business banks are looking to keep up."
Elizabeth Park and Strandview intend to bring on about 50 banks as investors for their banktech strategy, which will function with a capital-call structure.
The banks they're seeking out will be between $1 billion and $70 billion in total assets. Those firms will invest approximately $2 million on average.
The goal is to raise roughly 35% of the $100 million in commitments sought by year end and the rest by the conclusion of the first quarter of 2022.
From there, capital will be deployed over the next four years through minority equity investments in potentially eight to 12 companies. The banktech strategy will acquire stakes of approximately 20%, Cummings said. The targets will likely be mid-stage startups, which tend to have software developed but need growth capital and clients, the latter of which will be baked in with the participating banks.
When investments are made, bank LPs will be given an option to co-invest directly as well, providing opportunities for those firms to directly participate in any upside or future liquidity events.
Elizabeth Park and Strandview want to move fast because of the competition in this space with venture capital, private equity and established banktech funds.
That includes groups like BankTech Ventures, which is backed by The Venture Center and the Independent Community Bankers of America trade group and targeting a $150 million to $200 million fund, and JAM FINTOP, which is working out of its own $150 million fund.
"There is a lot of opportunity right now," Cummings said. "And the reason we have to move quickly is there is a lot of competition."
To industry observers, the strategy sounds promising.
"Fred Cummings and his colleagues at Elizabeth Park have tremendous knowledge of the banking industry as well as bank contacts around the country," said Charlie Crowley, a Cleveland managing director with Boenning & Scattergood Inc. "By teaming up with a fintech-focused firm like Strandview, they hope to bring some helpful fintech ideas to their bank partners. If all goes well, there will be some good ideas generated that will help the banks and their customers. A lot of fintech firms — including local companies like Splash Financial and Alviere — are hoping to team up with banks in some capacity, but the bank and the fintech executives generally don't know each other and need to gain a greater understanding of each other. Building a network in this manner may make sense."
Jeremy Nobile: jnobile@crain.com, (216) 771-5362, @JeremyNobile